1. the couple looked harmonious with the white dress and shirt suit, looking far ahead on the beach at dusk, ready to live together!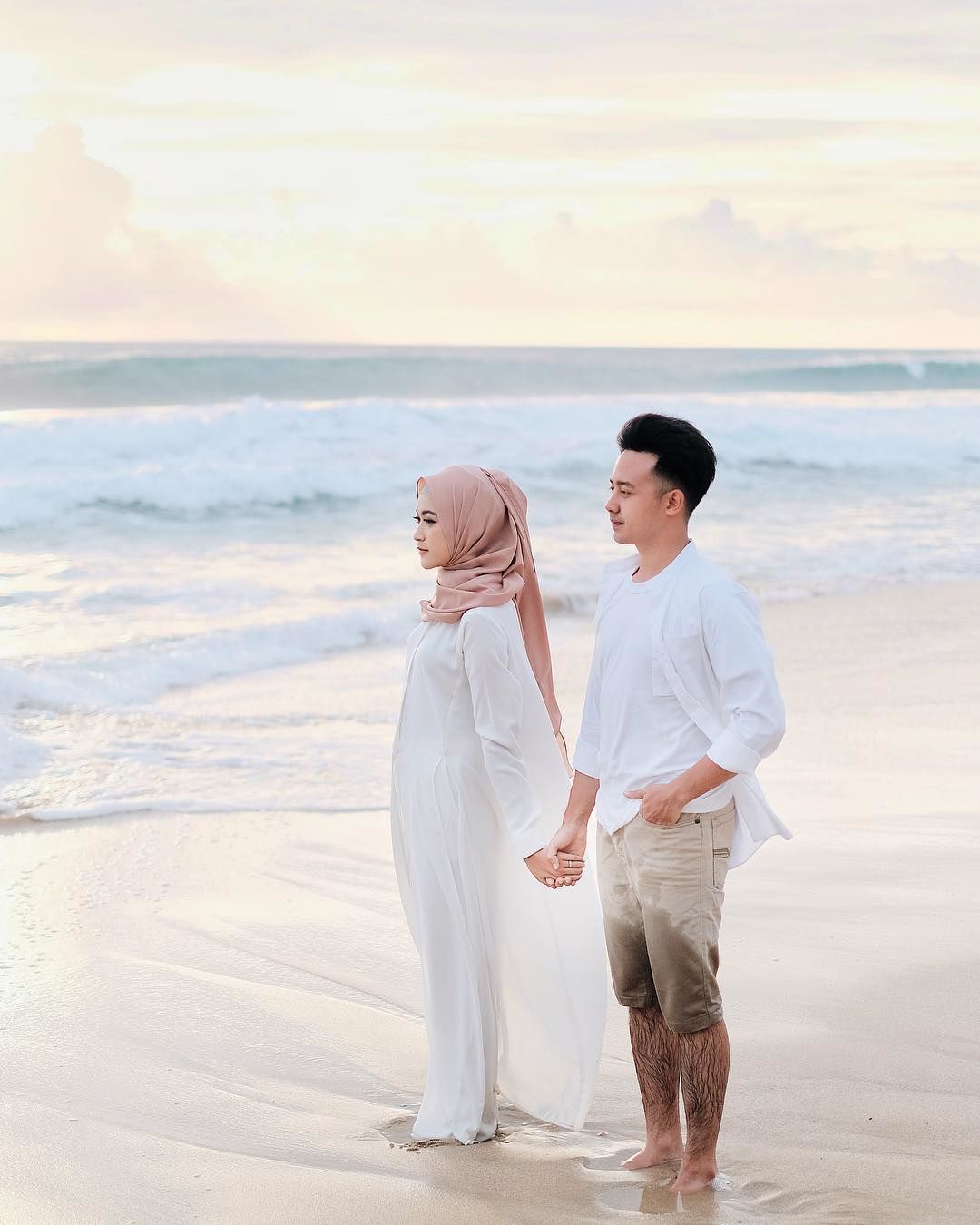 2. Taking pictures with minimal lighting during the evening before the evening is a challenge, but the results are really slick because the golden sky adds to the aesthetics of the photo.
3. Classic poses walking along the beach at dusk is indeed already a lot of diving. But as long as the angle and fashion are right, it will still be beautiful!
4. Posing naturally and exciting with your partner can make your photo more memorable, even though the setting is 'just' the beach which is often used as the background for most couples.
5. Well, the last one is a unique pose! if you want to look different, you can copy the style of this photo!