Marriage is one very important moment for every woman. Therefore, not only the wedding dress that must be considered, but also shoes. Shoe designs very greatly, ranging from low heels to high heels that give a stylish impression.
1. Choose the type of shoes that matches the dress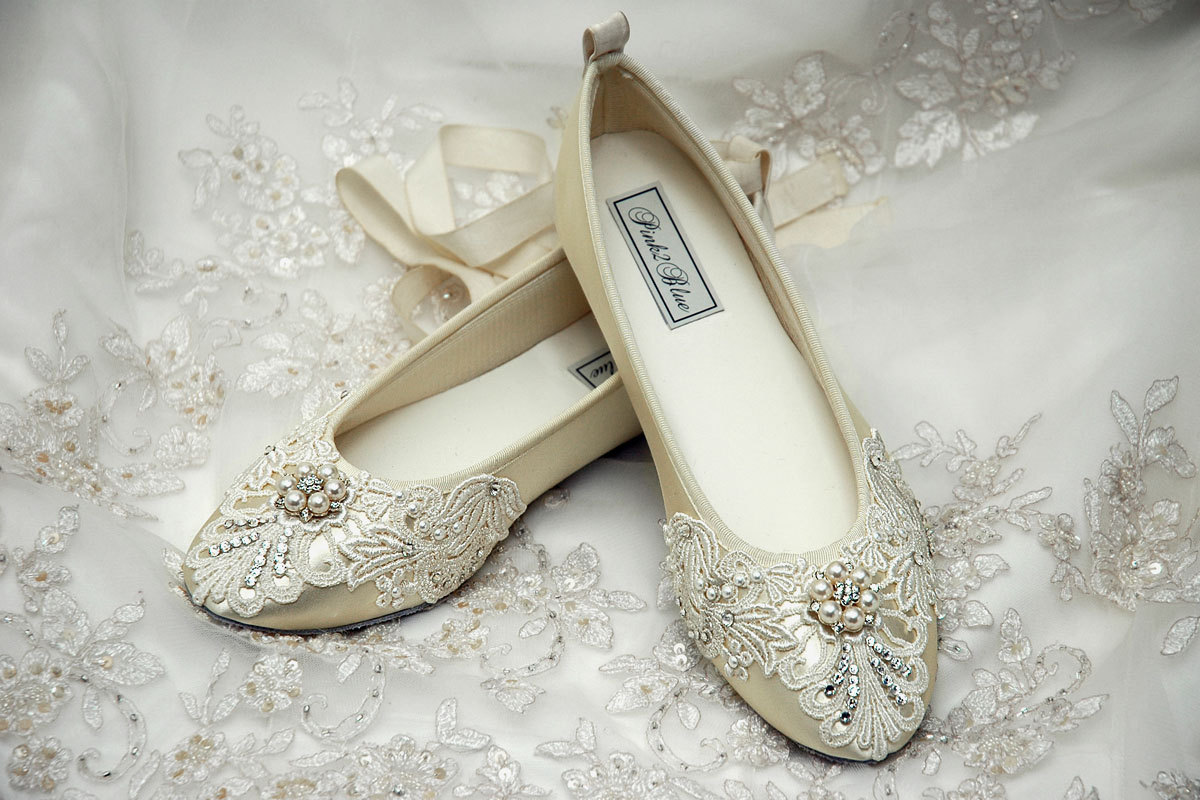 The impression you want to display depends on the shape of the shoe that you choose. There are three types of shoe tips that are usually used for wedding days, namely round toe, pointed toe, and open toe. Choose what suits your chosen dress.
2. Round toe for volume dresses that feature a cute impression
Round toe shoes are suitable for princess line, A-line, or midi-length dresses. Especially if you choose shoes with a cute design. You will undoubtedly look younger!
The tip of his round shoes with thick soles will not make your feet ache quickly when worn walking. These shoes are also recommended for use in outdoor long-wedding events such as garden parties.
3. Pointed toe for mermaid dresses and empire lines that give the impression sexy
Dresses that have a mermaid and empire line model emphasize the vertical side and make the body look longer. This model is suitable for you who want to look elegant. If you add pointed toe shoes with higher stiletto heels, your appearance will be more perfect!
This shoe design can be used by women of all ages so you don't have to worry about looking old. If you don't want the appearance to be too luxurious, choose a sparkling model without a lot of ornamentation.
4. Beautiful and glamorous open toe for mini-length dresses
Maybe it's still rare for women to wear open toe shoes on their wedding day because of their less formal impression. However, mini-length wedding gowns are also popular these days, so they match this type of shoe. You can add nail polish when wearing open toe shoes, of course to make it look more fashionable.
Wearing shoes with an open model on the back (mules shoes) is also no problem. This design is certainly more comfortable and suitable for weddings with a homey concept. If you want to use mules shoes, choose one that is decorated with lace with a natural look for a beautiful impression.
5. Choose based on high heels
High heels will determine your overall style. It also depends on the type of dress you wear. If the type of dress worn is princess line, then you can simply choose the right height 2-3 cm. This will provide flexibility when used to walk and make you look more presentable.
The appearance will be more ideal if the groom looks taller around 10-15 cm. With this height difference, the bride and groom will look more ideal when coupled. The appearance of the groom and the woman is just as important. Therefore, high heels are very important so that the bride and groom look balanced.
6. Select the color and material according to the impression you want to display
Beautiful shoes and according to the concept will certainly leave an impression on the bride. Therefore, choose materials and colors according to the wedding atmosphere you want to make!
7. Colors other than white can be selected
Color matching wedding dress and shoes will certainly make it look beautiful. Therefore, color selection is one important point that should not be missed. Usually, white is the most commonly chosen because it matches the dress.
However, shoes with pale colors like silver, beige, or pastel pink will not ruin your appearance. In fact, you might consider blue tosca or red shoes if you use mini or midi-length dresses. You can also match the color of the bride's shoes with the groom's shoes or socks. In this way, your wedding will look stylish and also more modern.
8. The choice of materials and ornaments determine the impression displayed
There are a variety of bridal shoe materials, but the most famous are those made of silk and satin. The material is famous because it matches the wedding dress and gives the impression of a cute and romantic.